We're pleased to announce that the expansion works within Sanity Technology's Brisbane based data centre facility are now complete. The total amount of cooling capacity has been increased dramatically with the addition of two outdoor EMICON chilled water condensers (2N) and six additional APC InRow Air Conditioning units (N+1).
The Air Conditioning units are integrated alongside the cabinets within the facility to provide a significantly higher level of cooling capacity when compared to traditional raised-floor facilities. The system boasts the highest cooling density available in the industry which enables Sanity Technology to provide up to a massive 15kW (64A) of cooling per rack.
A series of photos of the completed works are shown below including images with the protective covers removed from the APC InRow A/C units to demonstrate their integration within the rows of cabinets.
First row of cabinets within the facility from the front entrance.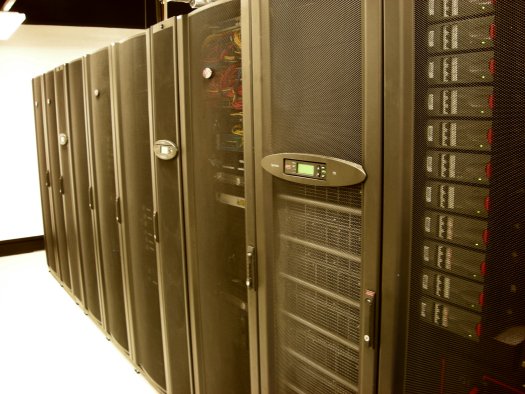 Looking back towards the front entrance.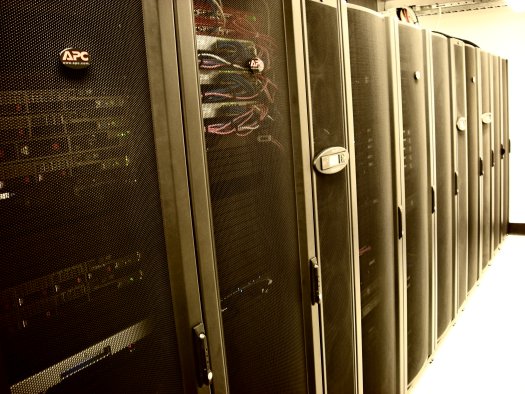 Views down the middle of Hot Aisle Containment System of rows three and four.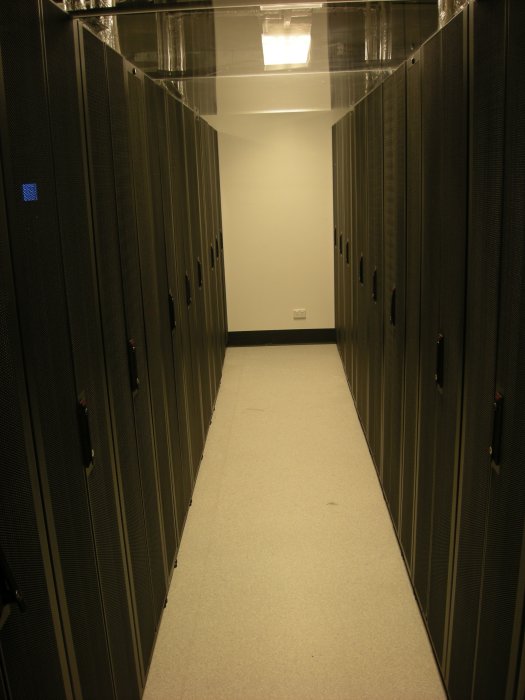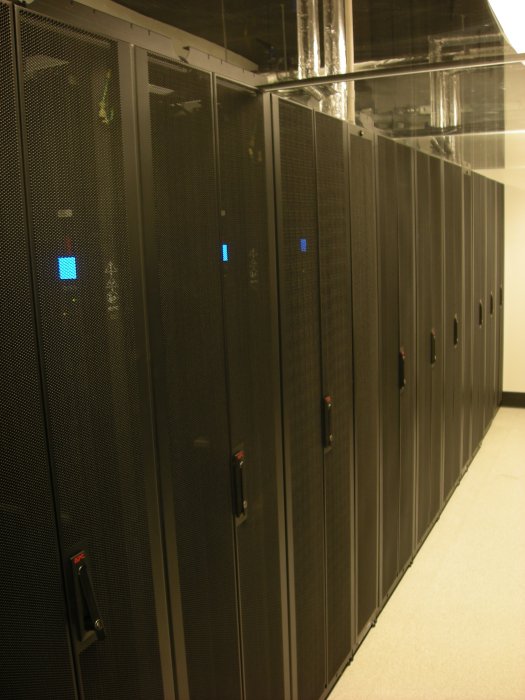 The following photos show the APC InRow A/C units with the protective covers removed.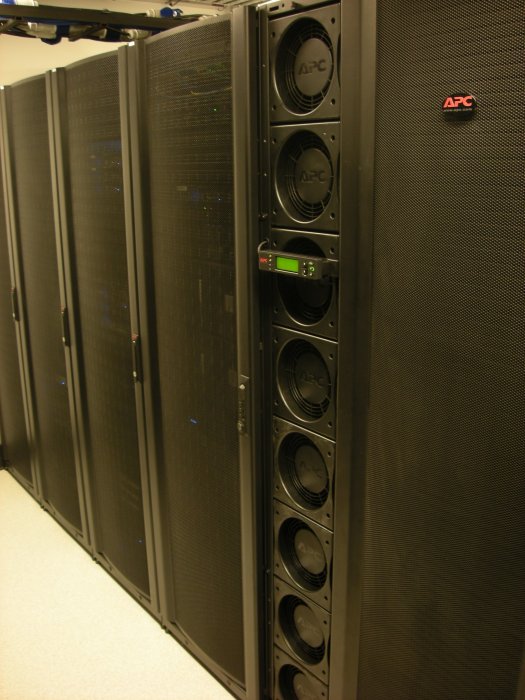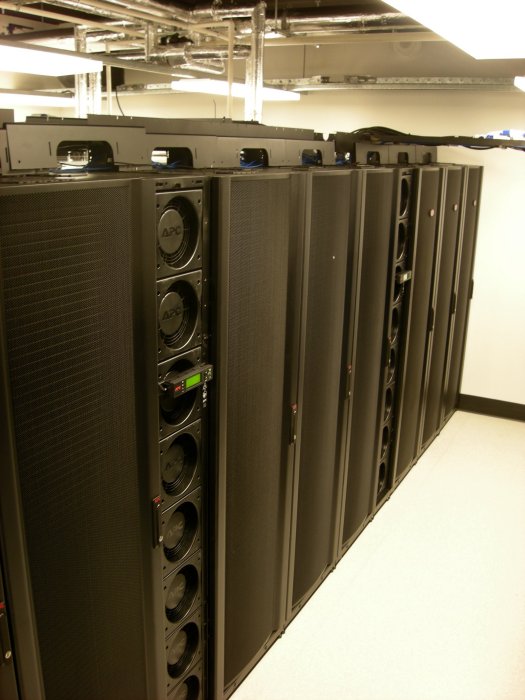 Close up view of the control panel on one of the InRow A/C units, which displays various status and runtime information.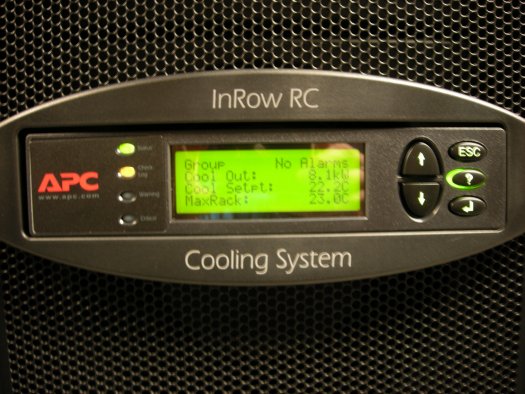 The following view is down the 'cold aisle' of rows two and three with the protective covers on the InRow A/C units.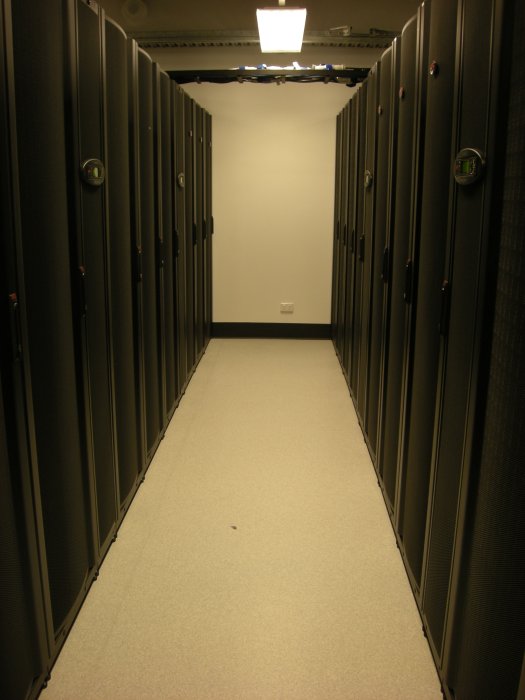 This image shows a couple of the entrance doors into the Hot Aisle Containment System areas of our rows of cabinets within the facility. The 'hot aisle' is fully sealed and contained for maximum efficiency delivering the warm air directly to the integrated InRow A/C units for immediate cooling.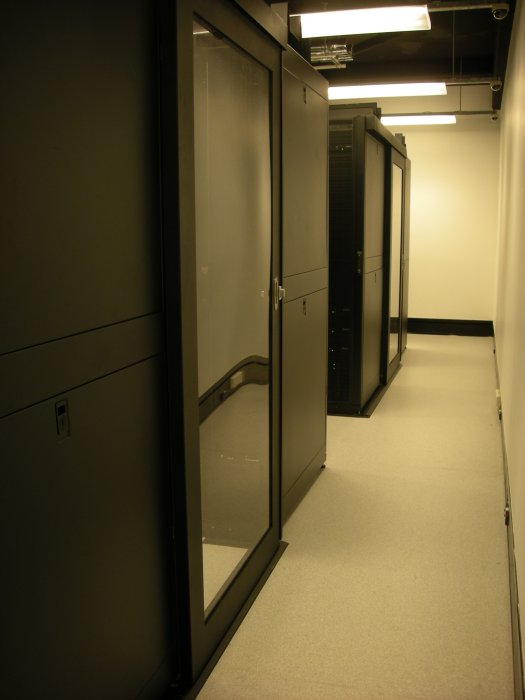 Finally a view down a cold aisle of one of the brand new rows of cabinets ready for customer equipment to be moved in.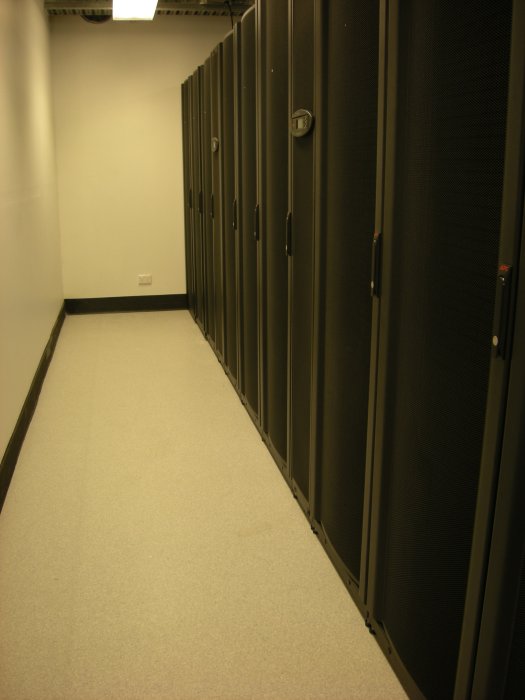 If you're in Brisbane and would like to take a tour of our facility we'd be happy to show you through. To request a tour please contact us on (07) 3503 8880 or Click here to Book a Facility Tour.